Welcome To Garden State Gastro
Gastroenterologist Union County NJ
Union County, New Jersey Gastroenterologist for Optimal Wellness
As a board certified and experienced gastroenterologist, Dr. Naik offers individualized care for patients with disorders of the gastrointestinal tract, liver, pancreas, and gallbladder. Utilizing state-of-the-art technology and procedures, he provides each patient with the best possible care and outcome.
At Garden State Gastro, we are committed to providing high-quality care to our informed patients in a comfortable and convenient environment.
Providing Quality Care To Patients In Union County, NJ
If you are having digestive problems, you should see a gastroenterologist. This is a doctor who specializes in diagnosing and treating problems with the digestive system. They will be able to listen to your symptoms and come up with a treatment plan that is right for you. They may also be able to give you advice on how to improve your overall digestive health.
Dr. Naik meets or exceeds all of these criteria.
Plus, you benefit from a dedicated, professionally trained Gastroenterologist who gives you the individualized attention you deserve and need.
We see patients from ages 17 and up for a variety of gastrointestinal issues, including abdominal pain, constipation, diarrhea, gastroesophageal reflux disease (GERD), nausea, celiac disease, Crohn's disease, ulcerative colitis, gastrointestinal bleeding (GI bleed), ulcers, irritable bowel, and more.
Informed Patients: Why It's Important To Be Informed About Your Health
We have included an extensive section on our website dedicated to gastroenterology in order to provide our readers with comprehensive information on digestive problems, their diagnoses, and treatments.
Garden State Gastro believes that informed patients who are up-to-date on their health and well-being are better prepared to make decisions.
We hope that you will find these pages useful when you have questions or concerns about your digestive health.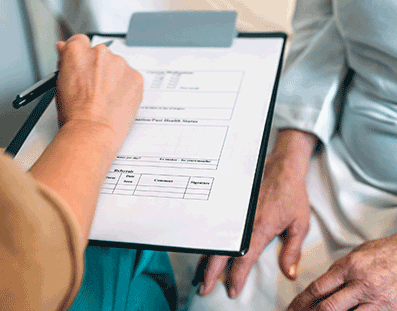 A Comfortable and Convenient Environment
At Garden State Gastro, we understand that the best care in the world doesn't mean anything if you can't access it. That's why we strive to make our Elizabeth office as efficient and convenient as possible. This website includes information about Garden State Gastro's office, including our location, map, directions, hours, insurance policies and appointment scheduling. You can email us to request an appointment right here so that we can provide medical advice and treatment that you need! We hope you find this website useful. If you have any questions, please don't hesitate to contact us.

Colonoscopy
A colonoscopy is a medical procedure used to examine the large intestine, or colon, for signs of disease. The colonoscope, a long, flexible, lighted tube with a camera attached to the end, is inserted through the rectum into the colon. The colonoscope allows the doctor to view the inside of the colon and to remove tissue samples for further testing. It is a very useful tool in diagnosing and treating colon-related issues.

Colon Cancer Screening
There are several ways to screen for colon cancer, including colonoscopy, virtual colonoscopy, fecal occult blood test, sigmoidoscopy, and DNA stool test. It's important to get screened for colon cancer because it is often possible to detect it in its early stages, when it is most treatable. According to the American Cancer Society, people at average risk for colorectal cancer should start regular screening at the age of 45.

Upper Endoscopy
Your doctor may recommend an upper endoscopy if you have unexplained abdominal pain, vomiting, difficulty swallowing, or gastrointestinal bleeding. This is a procedure where a doctor inserts a small, flexible camera into the upper part of your digestive system to take a look at your esophagus, stomach, and the first part of your small intestine. The endoscope is a long, thin tube that the camera is attached to.
Enteroscopy
Enteroscopy is a medical procedure used to examine the small intestine. A long, flexible tube is inserted through the mouth and passed through the stomach and into the small intestine. The tube has a light and a camera, which allows the doctor to see the inside of the intestine. Enteroscopy is used to diagnose and treat problems in the small intestine, such as bleeding, inflammation, or tumors.